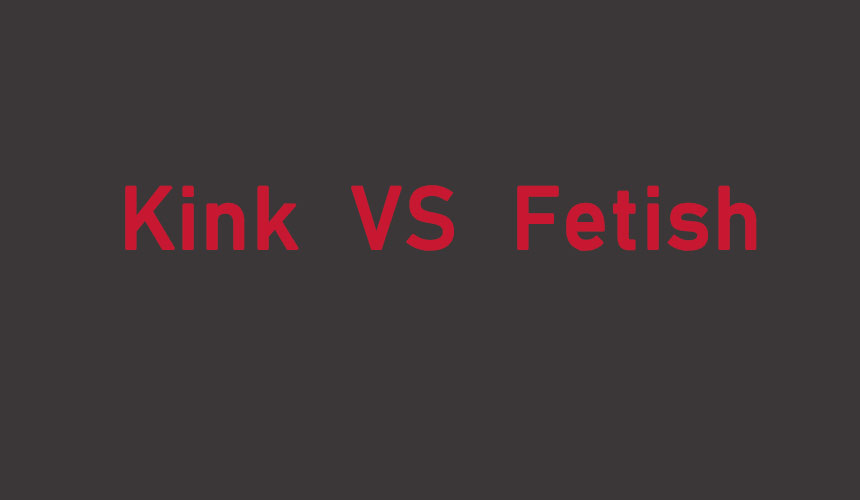 Sexual desire takes many different forms. Fetish is one of those forms and it refers to someone who gets sexually aroused from a specific object or part of the body. In other words, when you have a fetish, you'll get sexually excited whenever you see or get close to these things. This doesn't mean you're sexually attracted to them, though. If you're a man, you will find it easier to get an erection whenever the source of your fetish is present. If you're a woman, you can easily achieve an orgasm if your fetish source is nearby.
Let's look at a couple of scenarios. Suppose you're a man who has a fetish for women's feet. This is not exactly a sexual body part in general, but for some men it is. Your partner might not sexually excite you until you're able to take off her shoes, high heels, and/or pantyhose. Then you can see her bare feet and form an erection. If you're able to rub, feel, hold, and taste her feet, then it will further promote the sexual stimulation that you have.
However, for many men, they can form a fetish over practically any inanimate object. They might get turned on by tattoos, piercings, pantyhose, women's perfume, panties, earrings or any other material object that a woman might wear or put on herself. Sometimes the body features of a woman become fetishized too. Men might like women who are obese, blonde, curly-haired, bald, muscular, disabled, or whatever else turns them on.
There is no clear medical explanation as to how a man or woman form their own fetishes. Psychologists and sex experts have varying opinions on this. One opinion is the events and experiences that someone has in their early childhood will contribute toward their fetishes as an adult. This is highly likely if the experience was sexual in nature or the person was sexually abused as a child.
Should you be concerned about fetishes? Well, they are no reason to worry if you're simply aware they exist. As long as the fetish doesn't turn into an uncontrollable obsession, then you should be okay. On the other hand, if you find it impossible to resist these fetishes, then they will cause harm in your personal life. You won't be able to maintain a healthy relationship because you'll make your partner uncomfortable over your fetish cravings. This could even damage your social life too. In these cases, you should seek a therapist to help you overcome these fetishes that get out of control.
Kink vs. Fetish
Some people use the words "kink" and "fetish" interchangeably. But the truth is they have different meanings, even though they are very similar. Fetish is described as an object or body part that turns someone on. Kink has a much broader meaning because it refers to almost any sexual situation that is erotic or different than the sexual norm. People use the word "kinky" to describe a sexual environment or a person's clothing that turns them on.
Any sort of sexual activities like masochism or bondage can be called "kinky" if they turn you on. If your girlfriend likes to tie your wrists to the bedposts while you're making love, you might find this to be kinky too. As for objects, they can play a role in creating a kinky scene. But, these are not objects that you would obsess over like with a fetish. Instead, the objects need to be worn or displayed in a way that turns you on.
In another example, let's look closely at women's stockings. If your girlfriend walks into the bedroom while wearing black stockings on her legs, you might find this to be kinky because it makes her look sexy to you. Now, let's suppose she takes off the stockings and tosses them on the floor. If you're still staring at the stockings on the floor and becoming aroused over them instead of your girlfriend, then you have a fetish for stockings. That is the difference.
Like fetishes, kinks are not necessarily bad things if they don't cross into unhealthy behavior. Kinks are meant to spice up your sex life and make sexual encounters more exciting. Some people might say that sadism and masochism are unhealthy because they involve inflicting or receiving pain for sexual pleasure. But if both partners are consenting to this behavior and not enduring any long-term damage, then it is okay to pursue these practices.
Overall, fetishes and kinks are no big deal if you're able to manage them properly. Don't force your partner to be kinky in ways that make them uncomfortable. Both partners should always have fun with kinks. As for fetishes, they assist in getting you aroused if necessary. Just don't replace an actual person with a fetish. Try to have them both if you can.
YOU MAY LIKE: