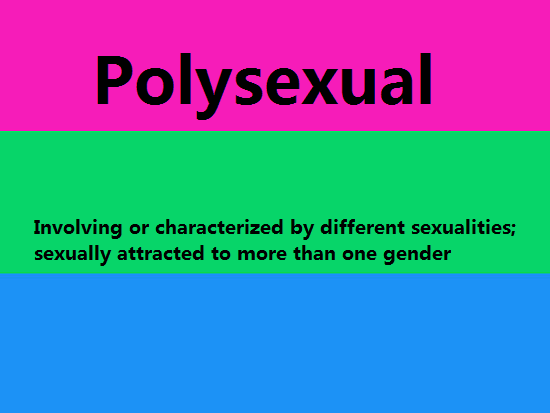 The word "poly" refers to many. This means that people that are polysexual are attracted to individuals of many genders. The word means a greater variety of sexual orientations than the traditional genders.
When it comes to who polysexual individuals are attracted to, each person will have their particular preferences. Therefore, a polysexual person may be attracted to many genders but not all genders.
This means that there are some genders that a polysexual will not be attracted to. One challenge of being a polysexual is that "poly" might seem polyamorous. People usually mistake them for being non-monogamous.
In most cases, people that identify as polysexual don't pay attention to gender binaries, particularly when it comes to who they find attractive and those they don't.
History and Origin of Polysexuality
The term polysexual was first recorded in the late 1920s. Since then, it has gotten more popular as a recognized sexuality. Previously, the term was used in the context of polyamory, which means having more than one romantic partner.
As the term became widely used over the past few years, the variation was made and polysexual individuals are seen to be entirely different from people that practice non-monogamy.
What it means to identify a Polysexual
Those that are polysexual have more individual and specific preferences when it comes to partners and that can be seen in their identity. Polysexuality also shows that sexuality is very personal.
No matter the label used, it is important to make room for people to create their preferences. Even if you know a lot of people that identify as polysexual, they'll all have different definitions because polysexuality looks different for each individual.
How to Support Loved Ones who are Polysexuals
You can begin by doing some research to properly understand the term. Knowing will help you communicate better on the subject in an educated way and be able to easily connect with your loved one; doing this will also take away the work of explaining to you what polysexuality means.
Take a step further and follow gender advocates and activists on social media platforms. It is important to learn about identity such as polysexuality. Most of the formation of how we speak about polysexuality is found in activism. It's important to research and understand not just the history of polysexuality, but also its activism.
Follow educators and professionals, particularly those that address issues related to gender identity, relationship styles, and sexual identities. Also, speak to your loved one. It is important to have an open and understanding dialogue. Since polysexuality means different things for different people, only your loved one will be able to know what polysexual means to them; doing this will help you determine what they need from you.
Misconceptions and Myths about Polysexuality
People that are polysexual can't remain faithful to one partner: Polysexuals have relationships just like other sexualities. If they're getting into a monogamous relationship, they are more likely to remain faithful, just as anyone else.
Polysexual individuals are hypersexual and/or demand attention: Polysexuality has nothing to do with the libido of a person. Just like other people, those that are polysexual have preferences regarding who and when they want to have sex. Consent is just as important for polysexual individuals as it is for other people.
Those that are polysexual are not sure of what they want or are experimenting with: Polysexuality is not a choice – it is a valid identity. These myths can result in abusive or dismissive behavior when left unchecked.