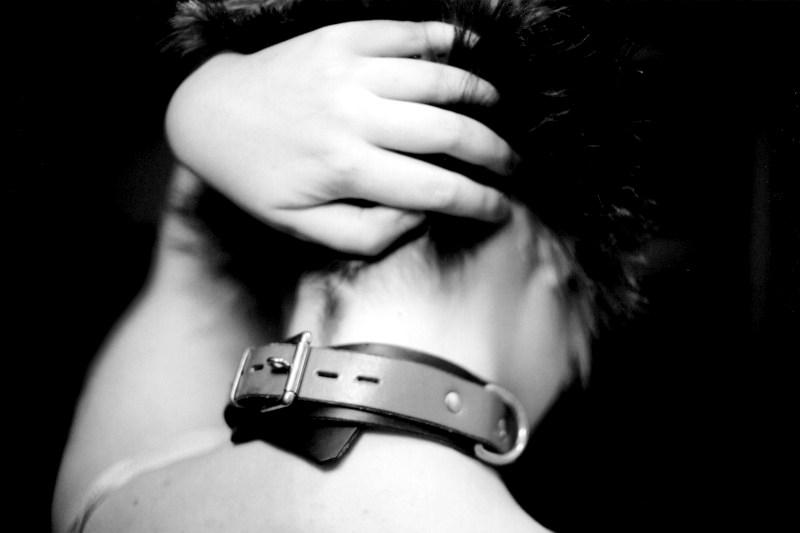 BDSM is an acronym which represents various sexual practices, such as bondage, dominance, and sadomasochism. Basically, when someone enjoys inflicting and receiving humiliation and pain in a sexually explicit way, they are said to be practicing BDSM. This is certainly not something that everyone would enjoy doing with their partner. It takes a certain kind of mindset for any kind of joy to be experienced from this. But there are some people who have such a mindset.
For most people who enjoy BDSM, it is really the control factor that they enjoy more than anything else. This could be the control they have over someone else or the control that someone else has over them. Dominance and submissiveness can be quite sexually satisfying in a role-playing situation. It creates a powerful feeling which almost takes you to another place in your mind.
For instance, a person who is submissive will find it exciting when another person controls their actions or body. The dominating person will give humiliating demands or orders to the submissive person. If these orders are not followed, the dominator will inflict pain upon them. The fear and anticipation of this pain create a thrilling rush for the one who is submissive.  Even though they are afraid, they also enjoy it too.
To give you another example, think about why people love to watch horror movies. From a logical standpoint, it seems strange that millions of people get entertained from watching images of murder, blood, guts, and so on. However, audiences are entertained because the anticipation of the unknown is very exciting to them. This makes them want to keep watching in order to keep getting that feeling repeatedly. BDSM creates a similar type of joy for people too.
Freedom
You might be asking, why would someone feel good to be humiliated or dominated? This feeling comes from the sense of freedom that the person experiences. They are no longer putting up safeguards or limitations on themselves like they do in their normal everyday life. Since most people are afraid of experiencing humiliation in a public setting, they find domination as a way to release all that frustration and tension built up inside them. They also know that the public won't see it anyway, so they have nothing to lose. In the end, the person is totally relaxed and stress-free.
Control
As good as it feels to be dominated, it can feel equally as good to dominate someone else. Most people dream about having power over other people, especially in a sexual sort of way. When someone is willing to submit to you in every way, you will feel a sensation of empowerment that you don't experience anywhere else. This is an exciting feeling because the person will do whatever you say or want. How often does that happen in regular everyday life? It never does for most people, which is what makes this erotic practice both exciting and fun.
Fantasy
BDSM can only be truly effective if there are fantasy and role-playing allowed. A dominator can't just randomly strike someone with a whip and expect that person to become sexually satisfied. There needs to be a fictional scenario created where each person plays a character and dresses up in an erotic costume which suits that character. These are typically leather costumes which are quite revealing and have very little fabric to them. You can find such costumes at any adult novelty store.
The point is to just choose sexy costumes and talk to each other as if you're really these characters. For instance, the woman could play the sexy maid and the man could play her boss. They might play out a scenario where he "punishes" her for doing a lousy job at cleaning his house. This punishment might include a hard slap on the buttocks or forcing her to satisfy him sexually in some way.
If you want to reverse the roles and have the woman be the dominator, she could put a leather collar around the man's neck and walk him around like a dog. Bondage is a sexual practice which can be introduced here too. This is a form of "slavery" where the partner's hands get tied or cuffed to something like a bedpost. That way, the dominator is free to torture their slave in whatever way they want. The slave is forced to incur the torture because their hands are restrained. Of course, torture is actually satisfying to them if they enjoy being submissive.
Conclusion
If you have seen the movie "Fifty Shades of Grey," then you already have a good idea about BDSM and why people do it. The best way to start is with someone you trust and care about. These types of sexual acts are very personal, so you want to make sure you know the person well enough first. Then, start small and see how you like it. If BDSM turns out to be fun, then you can upscale the role-playing and sexual acts to something more intense and fun.
YOU MAY LIKE: What Is BDSM?