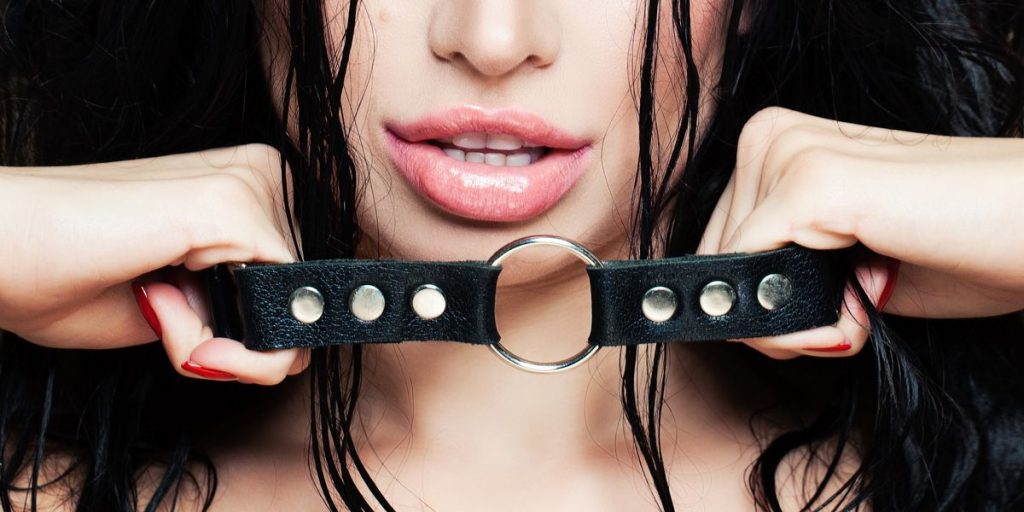 BDSM is an erotic acronym which represents the words "bondage, domination, submission, and masochism." The D and S of the acronym can also refer to discipline, sadism, or sadomasochism too. People generally use the term BDSM to describe all these types of sexual and erotic practices. They typically involve a lot of roleplaying where people live out their wildest sexual fantasies with one or more partners.
For instance, one person may act as the dominant partner while the other person is the submissive partner. The dominant partner will force the submissive partner to obey their commands. These may be humiliating orders that the submissive is hesitant to do. But if they don't do it, the dominatrix will inflict pain upon the submissive. The source of the pain could be a whip, belt, chain, or dog collar.
Often, the submissive purposely disobeys the dominatrix because they will get sexual satisfaction from the pain. This makes the submissive partner a masochist. As for the dominatrix, they are someone who gets sexual pleasure from inflicting this pain onto someone else. That makes them a sadist. In many cases, the two partners will switch these roles in the course of their roleplaying. Anyone who gets sexual pleasure from inflicting and receiving pain is called a sadomasochist.
Overview
Many people might find BDSM practices to be a bit weird or over the top. But you must understand that all participants in BDSM activities have consented to participate in them. Even though it might look like submissive partners are being tortured and humiliated, these people have agreed to this type of treatment.
BDSM is recommended for partners who trust each other. It might be risky to perform these activities with a stranger because you don't know whether they'll take advantage of the vulnerable situation you are in. Married or long-term couples will perform BDSM to spice up their sex life and try something totally out of the ordinary.
If you have seen the "Fifty Shades of Grey" movies or read the books, you should already be somewhat familiar with BDSM activities. Some people hesitant to try these activities might find them surprisingly enjoyable while others will still hold back because of their moral or ethical principles.
Overall, if you want to try out BDSM, you should start small with just a little bit of whipping on your buttocks and see if you can get into the mood of the experience. It might be an unexpected pleasure that you never dreamed of before.