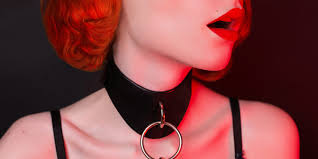 Fifty Shades of Grey became an international phenomenon by talking about one of society's hottest taboos—BDSM.
Bondage, Discipline (Domination), Sadism, Masochism (BDSM) refers to a particular type of sexual lifestyle or fetish. Importantly, while it's most often associated in with its sexual context, BDSM doesn't always refer to sexual overtones.
Below, we'll take a closer look at BDSM, including some of its popular practices.
Facts About BDSM
BDSM refers to a variety of activities, with many focusing on a dominant and submissive relationship between two consenting partners. The extent of this relationship is determined and approved by both parties.
Consider the following BDSM terminology:
Dominant—The dominant is the more active partner in the relationship. The dominant typically provides and cares for the submissive, while getting (usually) sexual favors in return. The extent to which the dominant controls the submissive is up to both parties. Typically, the dominant will establish a set of rules that the submissive agrees to follow, with punishments following if they don't.
Submissive—The submissive serves the dominant's wishes, following their rules.
Master/Mistress—A master/slave relationship differs from a dominant/submissive relationship in that a "master" generally has complete control. A mistress is a female master.
Slave—The slave typically gives full control to their "master" and abides by a number of rules.
Switch—A switch is a person who can roleplay as both a master and a slave (dominant and a submissive).
Limits—Limits refer to actions that the dominant and submissive agree are off the table. This is because either one or both parties are not interested in them. For example, a submissive may decide that they don't want to be put into bondage—making that a limit. Limits can be both hard and soft—with hard limits being those that are non-negotiable, and soft limits being those that might change over time.
Bondage and Discipline
The first half of BDSM refers to bondage and discipline. Bondage and discipline refer to actions that refer to physically restraining and punishing the submissive or slave.
These restraints are often physical with items such as ropes and handcuffs. Discipline occurs when a submissive breaks one of the dominant's rules. Different punishments can be used—such as spanking, whipping, and even types of humiliation such as public exposure.
Sadism and Masochism
Sadism and masochism refer to consensual actions that are taken and inflict pain on the submissive. This special fetish within BDSM is not for everyone, and the degree of pain that is inflicted depends on the agreed-upon relationship.
Factors to Consider
When getting into BDSM, remember that you're not required to get into everything. It's normal to have interests that vary across the BDSM spectrum.
For instance, you may be into bondage but not into any type of pain—or vice versa. In this way, it's important that you have someone who is willing to respect your limits. Don't feel pressured into doing activities that you don't want to. Just because you're entering into a BDSM relationship doesn't require you to do anything that you're uncomfortable doing. Remember that a legitimate BDSM relationship is just that—a relationship. You'll need to find a partner who respects your choices and your decisions.
To make sure that your limits are being respected you may wish to establish safe words in your relationship. These are words that allow your partner to know when you've had too much. This will allow you to engage in BDSM fun without taking things too far. The safe word you choose is up to you—just make sure that your partner understands what they mean. For instance, you may decide to use colors. Yellow, for instance, could mean that you're almost at your limit, while red means that you've had enough.