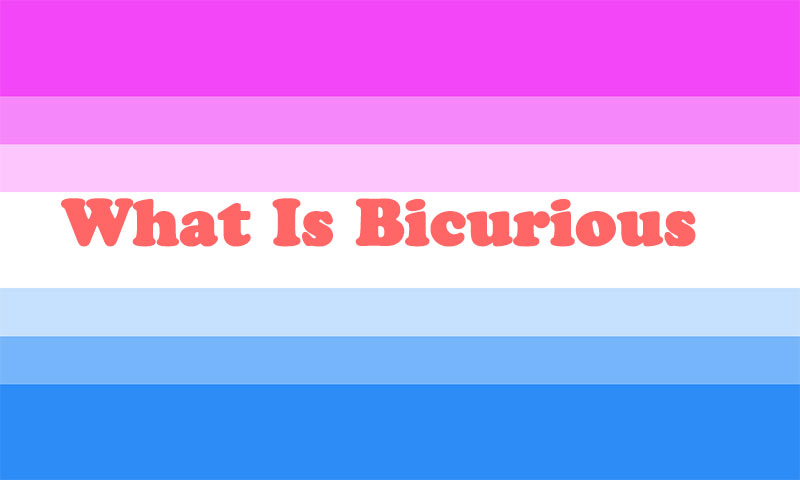 Most people are familiar with being bisexual. However, what about being bicurious? Is this also a different identity? Or is it part of bisexuality? Are there ways to determine if you're bicurious? Since the word can be confusing, we've decided to weigh in and respond to some questions and misconceptions.
What Does Bicurious Mean?
Bicurious describes a person that has sex with one gender but is interested in having sexual relations with a different gender. In most times, the term is used for those who are heterosexual and are interested in exploring a different sexual activity.
Another term that's mostly used to describe bicurious individuals is "heteroflexible". However, those that are heteroflexible identify as being heterosexual and are willing to have same-sex relationships. Even though bicurious can refer to that, it can also be used to describe those who identify as gay and are interested in heterosexual relationships.
Although some people believe that being bicurious is unfair because you'll have to have sexual experience before you can claim that you are bisexual, bicurious is useful for those who are still exploring their sexualities.
You May Like: What Is Polysexuality?
Origin of the Term
The first use of the term "bicurious" was documented somewhere between 1984 and 1994. The exact year varies depending on where you're getting the information from. However, the term grew in popularity when bisexuality was getting more visible in the U.S.
Bicurious vs. Being Bisexual
Those that are bisexual are attracted to both men and women and comprise more than 50 percent of the LGBTQ community. Even though those that are bisexual are sexually attracted to both genders, bicurious individuals may still be exploring their sexuality.
Sometimes, bicurious individuals will eventually become bisexual. Other times, they'll learn that they only enjoy sex with one gender and will identify as being straight or gay.
Does Being Bicurious Mean You're Gay?
In some cases, it might; if you're heterosexual, maybe after some self-reflection and exploration you decide to be gay. However, you could identify as being heterosexual, bisexual, or use other sexual identities that truly describe you. It is your decision to make.
What to do if you think you're Bicurious?
If you think you're bicurious, don't be in a hurry to figure it out. The term is mainly created to help people identify an existing curiosity without giving any identity to their sexuality. That's the distinction between bicurious and bisexual.
Those that are bicurious give people the chance to entertain their curiosity and explore how it takes shape without committing. If you're bicurious, your likes and arousal can change with time.
Bottom Line
You're probably bicurious if you identify as being straight, but would not mind getting a taste of the other side, or you have an attraction towards people of both genders.
However, you need to analyze yourself if you regularly feel the same with a strong sexual desire to be with them, you might be bisexual. In most cases, the nature of being bicurious is linked with the start of a person identifying their sexual preferences. You should be true to yourself and know the person you are.