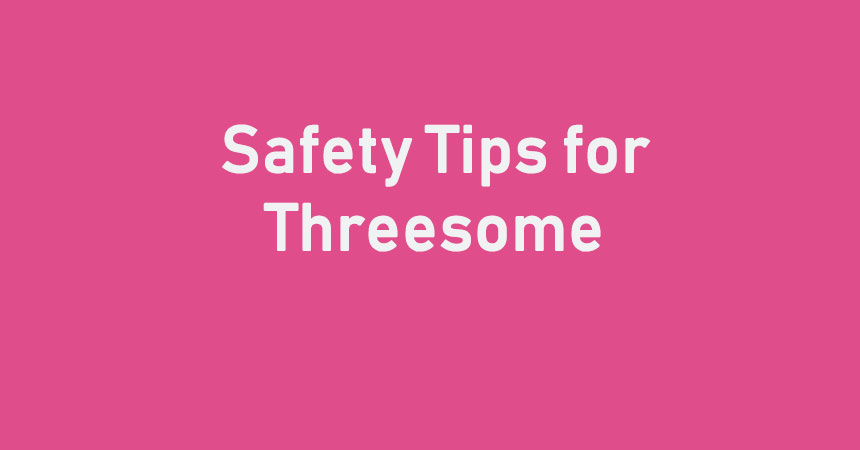 Threesome encounters can be a nice upgrade from the basic one-on-one sexual encounters that are commonly arranged online, whether they're through a hookup mobile app or website platform. However, there are also a few more risks involved with threesomes. If you are a single person, then you will be dealing with two other strangers instead of just one stranger. This doubles all the normal risks that are associated with online hookups, such as being scammed or assaulted. On the flip side, if you are a couple looking for a single person, you could both be putting yourselves at risk if you invite the wrong person into your lives.
To avoid these dangers, you need to follow the 4 important safety tips listed below:
1) Be on the Lookout for Scammers
Hookup apps are known for their scammers. These are people who create fake profiles or drastically misrepresent themselves and then pretend they are interested in you. There are lots of reasons as to why they would do this. In most cases, they will pretend to like you so that you will send them money for whatever reason. They might make up a sad story about their health and will plead with you to send them money for a doctor. These types of scammers are called catfishes. So, never send anyone money that you meet on a dating platform.
2) Protect Your Personal Information
Identity thieves can be anyone. Sometimes you may come across people on a dating or hookup platform who are only interested in stealing your personal information. In fact, they might even go so far as to meet up with you in real life just to get this information. If you keep personal information in your wallet, they might look at it when you're asleep in bed or something. In other cases, they might try to give you this information online if you've developed a connection with them. Always protect your private information and never take it with you on a meetup date.
3) Pay Attention to Your Personal Safety
Your personal safety is very important. Whether you are a man or woman, there is always some level of risk to your personal safety when you are meeting new people for the first time. A verified photograph on their profile does not mean they are friendly and honest. Even if you meet them at a public place, you'll eventually feel compelled to go back to a private place and have your threesome encounter with them. The best way to protect yourself is to get to know these people more first. Don't just have the threesome encounter after your first meetup.
And when you do have a threesome, it might be better to do it at your own place. That way, you can feel more comfortable with your surroundings. But if not at your place, you should be the one to get the hotel room. Then you will know there is not someone waiting in the closet with a baseball bat looking to rob you.
Sexually transmitted diseases are a big risk when having sex with new people. The best way to protect yourself as a man is to wear a condom. If you are a woman, then you should insist that your male partner wear a condom. All it takes is one unprotected sexual encounter for you to contract an STD that you'll be stuck with for the rest of your life. Always have safe sex, especially when having a threesome.