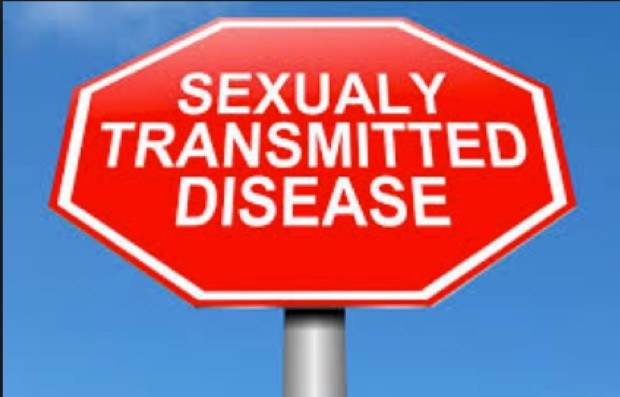 Threesomes can be an exhilarating and exciting experience for everyone involved.  Threesomes are not for everyone, but more and more singles and couples are pursuing threesomes for the first time or incorporating them into their regular sex life.  If you, or you and your partner, think you have the interest to enter into a threesome, and have the desire to fully share in the experience, then the encounter can be very enjoyable, exciting and satisfying.
Whether experimenting for the first time as a way to spice up your sex life or if you are someone who regularly enjoys the sexual freedom of a threesome, every participant in the threesome should take active precautions to avoid transmitting or contracting a sexually transmitted disease (STD).  With more partners involved in the action, and especially when one or more of them are relatively unknown, there is a higher degree of possibility to spread an STD.
Some of the more common STDs include:
HPV – most types have no symptoms and cause little harm. Others cause genital warts or infect the mouth and throat.  Vaccines are available to treat HPV.
Chlamydia is the most commonly reported STD in the US. It is spread mainly by vaginal or anal sex but also can be contracted through oral sex.  Chlamydia is treated with antibiotics.
Gonorrhea is another bacterial STD that is also treated with antibiotics.
Syphilis is a more serious STD that can be difficult to diagnose. It can be successfully treated with antibiotics, especially in the early stages.
Herpes – both herpes I and herpes II are easy to can from skin-to-skin contact. With no known cure, it is best to avoid all sexual activity when herpes sores are present.
Trichomoniasis is caused by a tiny parasite and spread through genital contact. Treatment is with antibiotics and occasionally retreatments are necessary.
HIV – this is the virus that causes AIDS. It is passed through bodily fluids and can be contracted through vaginal or anal intercourse or by sharing a needle.
As with any sexual activity, preventing transmission of STDs is a key concern.  The primary concerns for making a threesome safer and the same for any sexual encounter.  There are several steps that can be taken to decrease the likelihood of contracting an STD during a threesome, and some extra precautions as well that should be taken.
Prior to the threesome, all of you should discuss what sexual boundaries there will be during the threesome, as well as your STD status.  Everyone should agree on what protection will be used and how.  People who have been recently tested for STDs can present their clean bill of health.  Perhaps you all will agree to be tested prior to the threesome.
Do not enter into a threesome with any partner who has open sores on their genitals, mouth or lips.  These might be herpes sores which is an easily transmittable STD.
For any sexual encounter, all participants should wear a condom.  Everyone should use some form of barrier.  It is also important to use new protection when switching partners during the threesome.  As part of the preparation for a threesome, someone or several people should ensure an adequate supply of condoms are readily available.
If you are have had unprotected sex with even one of the others in your threesome or are unsure about the effectiveness of your safe sex practices, then get tested and encourage the others in your threesome to get tested as well.
Threesomes can be incredible experiences, but everyone in the group should be safe and STD free both before and afterward.