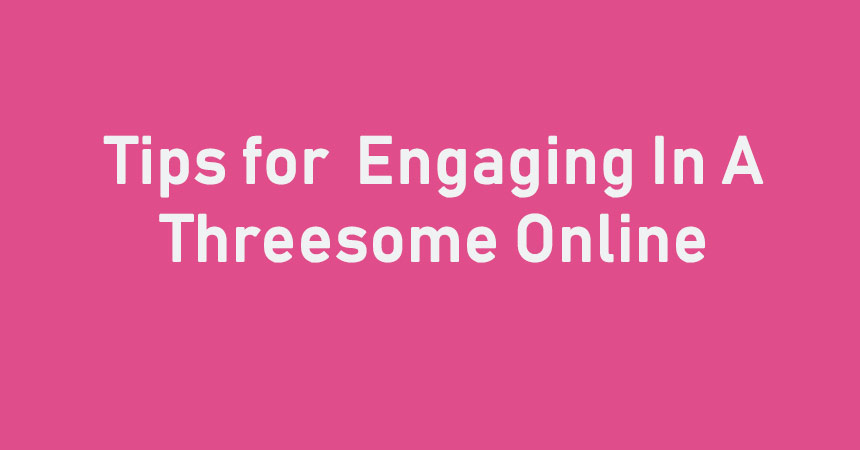 More and more singles and couples are considering and pursuing threesomes either as a one-time experience, to liven up their sex life, or for an ongoing relationship.  If you have not experienced a three-way, there is probably a lot of mystery and intrigue surrounding threesomes, including how to set one up and what the experience will be like.
Threesomes are not for everyone, but if you or you and your partner think you have what it takes to enter into a threesome, and have the desire to fully share in the experience, then the encounter can be very enjoyable, exciting and satisfying.
However, anyone who is just starting out with threesomes should exercise a high degree of caution with pursing a three-way through a dating website or a dating app.  Aside from the fact that online dating is often not that easy, especially for casual hook-ups or setting up a threesome, and because the online world is more anonymous than meeting people in-person, there are some things you should be aware of and be careful of before jumping into bed with one or two strangers.
Some threesome dating websites and threesome dating apps are fake – these site and apps use robots to send out generic messages saying that you have messages from interested people and then ask you to pay in order to view or reply to the messages
Some threesome dating websites and dating apps are frequented by prostitutes – some people who claim they are looking for friends with benefits are actually prostitutes attempting to recruit their next client, be sure to get to know a prospective partner before agreeing to meet
Some dating websites and apps are simply fronts for con artists and scammers – be cautious of people who are asking for money before meeting or who offer a variety of excuses, once again, get to know someone to ensure they are genuine before meeting up
When engaging in any sexual activity take precautions to prevent the spread of sexually transmitted diseases – always use condoms for every sexual encounter, and if you are unsure of the STD status of a partner, ask for an STD report before engaging in a threesome – be prepared, you may be asked to share your STD report as well
Maintain a level of privacy – do not give casual sexual partners your address or other personal information other than a phone number, for hook-ups or a one-time threesome no one needs to know many details about your life, especially where you live
With these common-sense precautions in mind, and doing a careful and thorough job of screening potential partners, setting up a threesome can be fun and exciting for everyone involved.  Take some time to get to know partners before jumping into bed.  Exchange messages, talk on the phone, or have a face-to-face conversation where all of you can share your desires and expectations about the three-way experience.  Look for people who you are attracted to and have similar desires and expectations.  Communication and a common understanding will make the experience even more fulfilling.
YOU MAY LIKE: