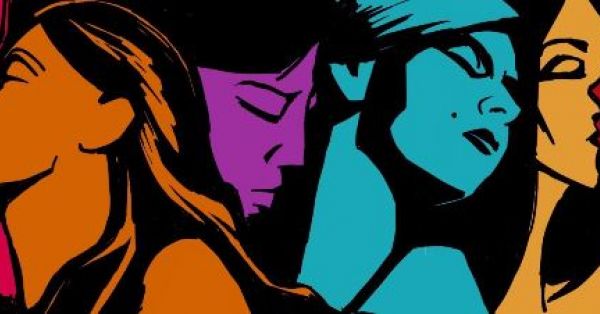 SLS is an acronym that stands for the "Swing Life Style" or "swinger lifestyle". It represents a group of people who are swingers and enjoy living the lifestyle of a swinger. You'll find all kinds of people living a swinging lifestyle. There are single people who dislike dating and just want casual sexual relationships. Aside from that, there are married couples who enjoy having an open relationship as swingers. Sometimes these couples will agree to have threesomes only, while other couples will agree to lead separate sex lives with other people. Everyone has their own rules about swinging in a relationship.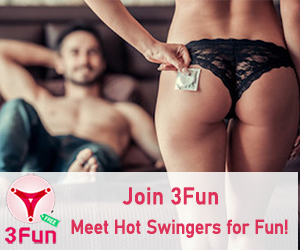 SLS swingers are unique because they have their own communities. These aren't just meetup groups where swingers look to arrange hookups with other swingers. They also include forums, articles, personal stories, and educational information about the swinging lifestyle which are shared by real-life swingers. Anyone who is new to the swinging world can learn about the dos and don'ts of the swinger lifestyle, based on the experiences of other swingers.
If you go to SwingLifestyle.com, you will find one of the biggest networks for SLS swingers on the internet. All you need to do is pay once for a lifetime membership and then you can take advantage of all the benefits offered on the website. You can participate in the forums, contribute your own content, search for swingers by state, and learn about swinger sex parties that are held around the country.
There are a couple of companies which cater to the SLS industry. One is an SLS travel agency called Topless Travel. They manage special events for the SLS community where travelers can take 3 to 10-day trips to private resorts where thousands of swingers gather. If you want to go on an SLS cruise ship, you can find them offered by Bliss Cruises. Members of SwingLifestyle.com get access to information about these sex parties, festivals, and events.
The three biggest competitors of SwingLifestyle.com is SDC.com, LocalSexySwingers.com, and SwingerZoneCentral.com. Each of these websites is also good for SLS swingers too. Sign up on more than one of them to increase your network of swingers.
SLS vs. Dating Websites
There are several dating websites on the internet that allow swingers to sign up for a membership. They may even let you search for other swingers on their platform. However, these websites tend to have a lot of restrictions and forms for you to fill out. They usually have a checklist system where you must check off different attributes about yourself. This turns swingers off quickly because they want to describe themselves in their own words.
SLS websites are great for swingers because they give new users more freedom during the sign-up process. Instead of having a dozen forms to fill out, you only need to describe yourself and your sexual experiences and fantasies. It doesn't get any more in-depth than that. From there, other swingers will read this information to understand the kind of person you are and what you're looking for. They may message you to learn more or possibly request to meet you if they live in the same state.
If you go to a dating website that is exclusively for SLS swingers, you may not find people who want to do anything else other than having sex. SLS websites create more of a friendly atmosphere amongst swingers. Sure, you can arrange to have casual encounters and even gang bangs if you want. But you can also attend barbeques with other swingers where you all just talk and get to know each other in person. Think of SLS as a club where you can establish friends with benefits or just friends who are swingers.
Conclusion
SLS is not for everybody. But if you're curious about it, you don't have to jump into bed with a stranger right away. You can take your time and learn about the process by joining one of those SLS websites. As you read the stories of other swingers and learn about the risks and rewards of the swinger lifestyle, you can make an informed decision as to whether it is a suitable lifestyle for you.
YOU MAY LIKE: