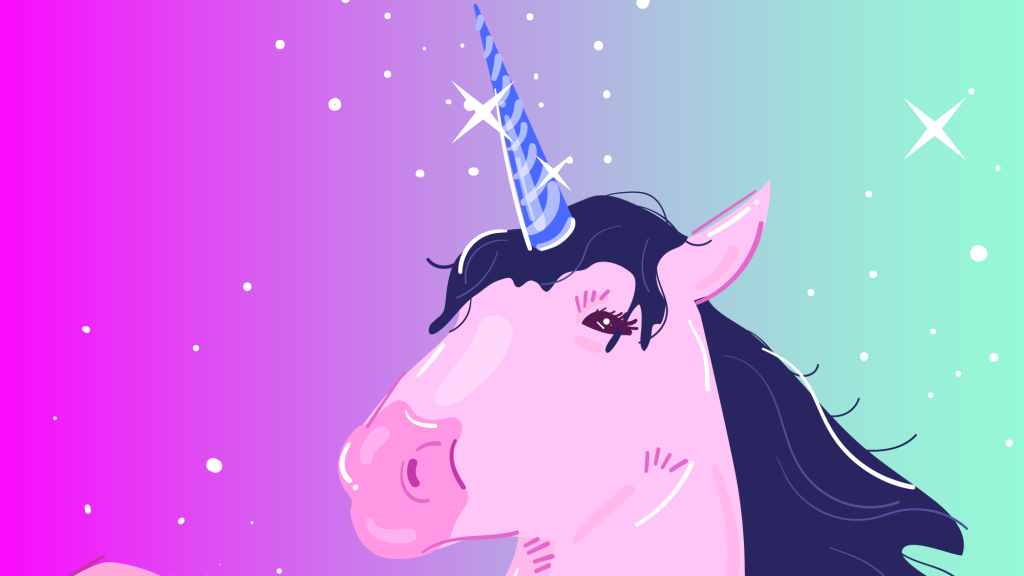 Most men have fantasized about having threesome encounters with two women. If they fulfill this fantasy, it is usually with two heterosexual or bisexual women who are sexually promiscuous and don't mind experimenting. On the other hand, if the third person is a woman, then the other two are likely a couple (man and woman).
In all honesty, it is much easier for a woman to be the third person than it is for the man. A young man might have enough energy for two women, but an older man will have more trouble. Instead, he will feel tempted to just watch the two women have lesbian sex with each other while he drinks beer and masturbates. This does not add much pleasure to women's sex lives. Therefore, men have a much bigger task on their hands to satisfy two women at once.
The third woman of a threesome is a unicorn. They are actually very desirable, especially if they don't have any experience at threesomes. Their innocence is often a turn-on by other couples who wish to "break" it. However, if you are the third woman, you need to know how to be a great unicorn. It is not enough to just get in bed with the couple. There are certain steps and precautions you need to take first.
Pick the Right Couple
As a unicorn, you are probably not going to know the couple very well. After all, how many of us have friends who would be willing to have threesomes? That is why most people turn to hookup apps and websites to find threesome partners. The most popular ones are Tinder, Feeld, Reddit, and Adult FriendFinder. They'll give you the chance to review profiles and chat with other members. A video chat is the best way to truly know you're talking to a real couple.
After you've talked for a while, agree to meet the couple at a public place for coffee. This will give you the chance to get to know them better. You don't need to get too personal, but you should all talk about what you desire from the casual encounter. Discuss what kind of sexual activities you're interested in doing. If everyone agrees to the terms of the threesome encounter, then arrange when and where it will happen.
No Strings Attached
New unicorns make the mistake of getting emotionally attached to couples. This can be a very heartbreaking experience for the unicorn if they go into a threesome with the wrong mindset. Most couples are not looking to drag more emotional baggage into their relationships. They are doing threesomes merely for fun and to enhance their sex lives. If you start getting all needy and weepy over a couple, then they are going to end things with you immediately. This will leave you with a broken heart.
Therefore, make sure you understand and accept the fact that no strings exist here. You must be willing to do this for fun and not have any desire to establish a long-term relationship with this couple. This will make everyone happy.
Become a Host
If you're feeling nervous about the threesome encounter, consider hosting it at your own place. Sometimes it will make you feel more relaxed to be in your own home. Even though you are inviting strangers inside, it is still better than going to a stranger's home where you don't know what is there. This should help make you feel a little more comfortable about the whole thing. And if you're more comfortable, you will be more enthusiastic about sex with two partners.
Consider Their Needs
Everyone needs to be considerate during a threesome encounter. As a unicorn, you have a special obligation to satisfy the needs of the couple. Discussions of these needs should have been made during your initial conversation together in public. By the time you all get to the bedroom, you should have already mentally prepared yourself to accommodate those needs.
Improvising other sexual activities during a threesome encounter is okay if everyone agrees to do them. If you or any of the two partners are not interested in the kind of activities suggested, then everyone should stop. No one should be doing anything they don't want to do.
Get Experience
To be great at anything in life, you need to get experience. Your first threesome encounter as a unicorn will be more of a learning experience. You might not perform that great, but it will teach you to be less shy about threesomes in the future. The more threesome encounters you make, the easier and more fun they will be. So, just be safe and keep reaching for the stars. You will perform better as time goes on.
YOU MAY LIKE: