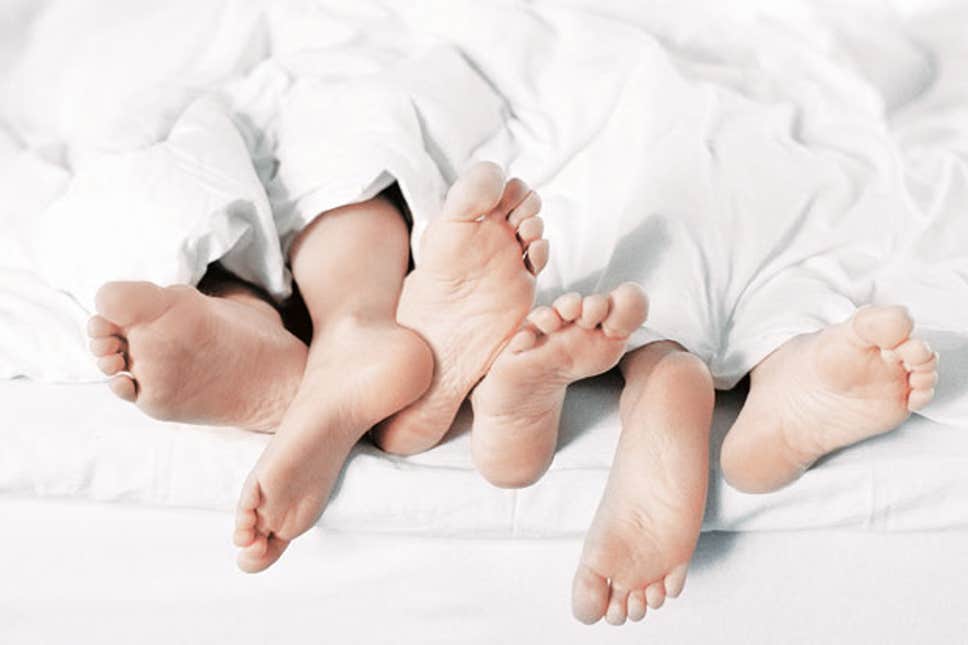 Many people, especially men, fantasize about what it would be like to have a threesome, and some consider the idea seriously.  Yet fewer still act upon those thoughts and actually have enjoyable threesome sex.  There is a lot of mystery and intrigue surrounding threesomes, such as how to set one up and what the experience will be like.  However, there is no way to really understand the experience than actually participating in a threesome.
Threesomes are not for everyone, but if a couple thinks they have what it takes to enter into a threesome, and have the desire to fully share in the experience, then the following threesome tips can make the entire experience much more enjoyable, exciting and satisfying.
Know each other – the couple should be completely aware of each other's opinions, desires, and motivations for entering into a threesome.  Hidden agendas or unexpressed feelings can be destructive later.
Set rules for the encounter – this is all about setting expectations and establishing a way for either partner to stop the session at any time if they are feeling uncomfortable
Get to know the third member before jumping into bed – take a little bit of time to get to know any prospective partner before any encounter. Having a glass of wine or a drink can be a great way to relax and become comfortable with each other.  Caution – only one or two drinks, don't get drunk!
Play games – icebreaker games, especially those that are a bit naughty in nature, can be a great way to get to know the other person, share a bit about yourself, and prevent any possible embarrassment during a first threesome.
Gifts say a lot – presenting a small gift to a woman who is joining the couple is one of the best catalysts for getting a threesome relationship off to a great start. Have the women of the couple select a thoughtful gift that says thank you and we appreciate you.
Respect each other – all three members of the threesome should maintain a high level of respect and appreciation for each other. Even better is for all members of the threesome to share likes and dislikes in the bedroom before the encounter.  Communication is the key even during the threesome, no one should become uncomfortable or feel pressured to do something they do not want to.
Come prepared – no one knows in advance how the threesome activity will unfold or exactly what activities will be enjoyed. Bring extra condoms or other supplies that may be needed.
No favoritism – all three members of the threesome should be there to explore and enjoy the other two. There should be no favoritism of one partner over the other.  This can lead to hurt feelings and resentment.
Take care afterward – soon after the threesome is over, take the time to talk with your partner about the threesome and their experience. Share your experience, both good and bad.  Reassure your partner of your feelings for them and be honest about how things went.  Discuss if you want to continue pursuing these sorts of relationships.  Honesty is always the best policy.
With a thorough understanding of each other's desires, a common agreement about a threesome, and some thoughtful preparation, threesomes can be quite exciting and enjoyable for all people involved.  If you are interested in pursuing one, talk to your partner and discuss the idea in detail before taking any action.
YOU MAY LIKE: