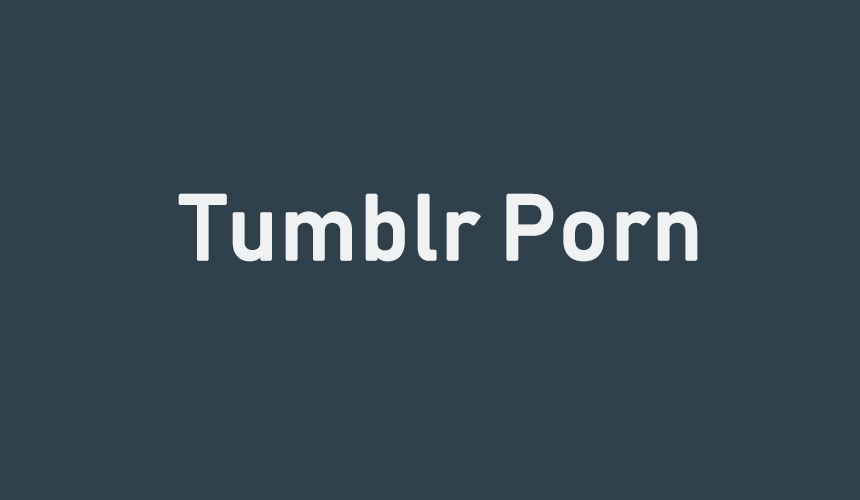 Tumblr is a microblogging website used by hundreds of millions of people. It is easier to use than a traditional blogging platform because it lets you post blogs that are simple and fun. Instead of having to write paragraphs of text for your blog, the Tumblr platform lets users post a few sentences, pictures, videos, music, or whatever else they want. This is usually content they create quickly with their smartphones and then publish in a blog. It is much faster to make blog posts this way while keeping the audience engaged.
Although people of all ages use Tumblr, it is primarily used by teenagers and young adults. Up until recently, Tumblr permitted pornographic user-generated adult content for its blogs. Of course, anyone between the ages of 13 and 17 was not allowed to search any sexual terms like "porn" or "sex." But the pornographic material on the site still made it a rather racy platform for users who are not into that sort of thing. In 2017, Tumblr introduced a "Safe Mode" to combat this problem and allow users the option to filter out all this porn content. This was not a full-proof safeguard because teenagers are clever enough to figure out how to override these settings.
Since December 17th, 2018, Tumblr has officially banned all adult and porn content on its website. This means users are no longer allowed to post nude, porn and sexually explicit pictures or videos on their Tumblr blogs. Adults who previously posted pornographic content responsibly will need to find a new platform for their adult-oriented social blogging desires.
After Tumblr bans the porn content, where do the people switch to? Any alternative for Tumblr porn?  Yes! Below are 4 alternatives to Tumblr porn which still allow NSFW content:
Twitter
You'd think a mainstream social media network like Twitter would ban pornographic content. However, it is one of the remaining big-time social networks which still permits porn content. When Tumblr implemented their pornographic ban, hundreds of adult content makers on the website immediately switched to Twitter. This includes cam girls, porn actors, porn producers, and everyone else who created adult-oriented content on Tumblr.
The adult content doesn't immediately get displayed on someone's phone or computer when they come across it in a post. Twitter will first warn the user that the post contains "sensitive content." If they choose the option to display the content, then it gets downloaded and loaded onto their screen to see. There is no telling how long Twitter will allow this to happen, but it doesn't look like they are going to ban pornographic content on their platform anytime soon.
Reddit is a social news website where a variety of different topics or headlines of interest or published for users to read and comment on. The platform also allows users to engage in discussions and give ratings to web content. Well, for people interested in adult content, there is a Reddit NSFW list which gathers together all the top pornographic subreddits for users to browse through. The "NSFW" tag stands for "Not Safe for Work." This will signal that it is adult content, so don't view it at work or else you might get in trouble.
Sharesome
Sharesome is a social media network which is designed for adults who want to share adult content with others. There is a lot more emphasis on the social media aspect here. When you post your adult content, other users can choose to comment or "Like" it. If you receive a lot of Likes, then your post will get seen by more users. Some people might even leave tips for your content. These tips come in the form of "Flame Tokens." You can exchange them for more promotional opportunities on the platform.
The main idea here is to redirect users to other websites of their own. Content creators who sell products or services on their websites will use Sharesome to drive traffic over to them. They don't make much money directly from Sharesome. Instead, they take advantage of the traffic it offers. Since it is free, you should definitely consider opening a Sharesome account and see if it works for you.
Pornhub
Pornhub certainly needs no introduction to those who have searched for porn on the internet before. It is one of the biggest free pornographic content sharing websites on the internet. Unlike all these other social media platforms, Pornhub is designed for adult-only media content. Adult videos are the most popular, of course, but there are also pictures and live cams allowed on the website as well.  Users can even go to a community discussion board to meet other members who post content on the website. Pornhub is a great place to share porn if you're looking for an alternative to Tumblr.
YOU MAY LIKE: