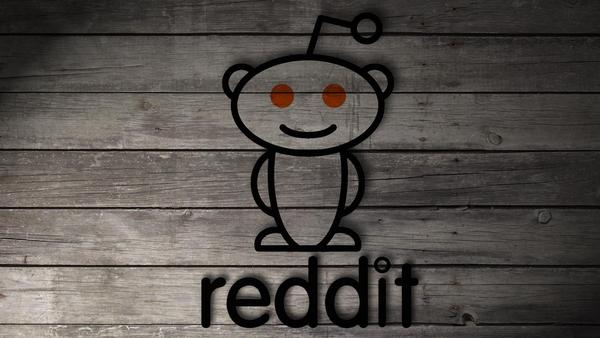 Reddit is one of the most popular social networking sites in the world. With some sources estimating that the site gets up to 330 million page views a day, Reddit has proven popular for its open-ended discussion boards.
Notably, Reddit's popularity may be due in part to its nearly-unrestricted posting guidelines. Unlike traditional social sites, Reddit does not adhere to a family-friendly design—meaning that users are able to post content they like.
Even content that is adult and NSFW.  NSFW is an internet slang that is often used to describe online posts that are mainly associated with heavy nudity, sexual, heavy profanity and other things that could often link with pornography.
Below, we list 15 of the most popular Reddit-gone-wild NSFW subreddits in 2021. With each one averaging 500,000 or more subscribers, these subreddits host some of the most popular NSFW discussion boards on the web.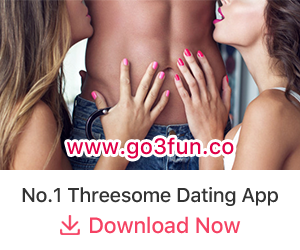 gonewild – 1,821,049 Subscribers
Gonewild (short for Reddit gone wild) is by far the most popular NSFW subreddit. Subscribers to this subreddit post their adult photos for others to see and can receive karma (upvotes) and feedback. This NSFW subreddit can be broken down into smaller subreddits—such as the "Atlanta" and "New York" gonewild threads.
Billed as a "place for open-minded Adult Redditors to exchange their nude bodies for karma", gonewild purports to establish a  "comfortable environment without pressure."All photos posted in gonewild are done so for free—meaning that no one is allowed to solicit money.
Additionally, Redditors may be required to submit a three-part photo verification to ensure that they are posting images of themselves—and not of anyone else.
NSFW – 1,145,301 Subscribers
NSFW subreddit is similar to gonewild, albeit it's a little less popular. Clocking in at right over 1.1 million subscribers, NSFW is still one of the most famous NSFW subreddits. Like gonewild, NSFW features submissions from all individuals but requires that identifying factors (such as gender) be included in the submission title. No video submissions or reposted images are allowed here.
As is the case on most NSFW subreddits, the majority of submissions are made by young females.
NSFW_GIF – 1,135,413 Subscribers
Hot on the heels of the main NSFW subreddit, NSFW_GIF features only GIF images.
The moving-image format of this subreddit has made it one of the most popular on Reddit. Users typically post GIF images of themselves, but some may be from professionally-made adult videos.
This popular NSFW subreddit may have thousands of users online at any given time. File sizes required to post in this subreddit are 50mb for Imgur posts and 25mb for Gfycat. Additionally, NSFW_GIF does not allow x-posting or top-mining. Censored content is also against this subreddit's rules.
RealGirls – 1,111,798
The last of NSFW subreddits to have over a million subscribers, RealGirls is unique in that it features only images of active Reddit users.
RealGirls requires photo verification for all original content. Importantly, no personal information—not even a name—is allowed to be posted, and no one is allowed to post more than eight images within a twenty-four hour period.
RealGirls subreddit enjoys great participation and a large following because it actively engages its subscribers. Girls who post their images also can receive feedback from other Redditors, making it a popular form of self-expression and sharing.
holdthemoan – 800,088 Subscribers
Holdthemoan is a unique fetish subreddit that has gained an enormous following. Just two hundred thousand people shy of one million subscribers, holdthemoan takes submissions from women performing adult actions while attempting not to moan.
They"hold the moan" because they're performing their actions in very risky places—such as in a public library or beside a sleeping roommate.
Because of the exciting nature of the content, holdthemoan has shot to popularity since its inception. With video submissions encouraged, this subreddit offers much in the way of entertainment.
Those looking for a thrill can check out holdthemoan for one of the most unique and exciting NSFW subreddits on the site.
BustyPetite – 720,806 Subscribers
BustyPetite is a subreddit for a specific type of girl. Those submitting content to this subreddit must meet certain requirements in order for their posts to be approved. And it's exactly as the name suggests. Girls posting must have thin frames and busty chests—and the guidelines are very strict about this.
Noting that this doesn't include "thick" girls, BustyPetite's guidelines specify that only girls who fit this particular appearance can post. And it appears as if there are many subscribers who like what they see. With nearly a million subscribers, BustyPetite is one of the most popular NSFW subreddits out there.
nsfw_gifs – 633,092 Subscribers
Similar to the NSFW_GIF subreddit, this subreddit of almost the same name is a slightly less-popular version. But still, having over 630,000 users is pretty impressive. Like other NSFW subreddits, nsfw_gifs requires user verification for original content. In fact, this subreddit is so concerned with making sure that others' photos aren't posted without their consent that they even send out frequent updates throughout the subreddit.
Additionally, all content must contain at least partial nudity of real people—meaning no animated images. Popular among young women, nsfw_gifs proves to be one of the top-ten most popular NSFW subreddits on the web.
PetiteGoneWild –589,320 Subscribers
Another form of fetish subreddit, PetiteGoneWild also reserves content for women with petite bodies. Unlike other NSFW subreddits, however, it doesn't require that the posters submit NSFW content. Everything from "mild to wild" is allowed according to the subreddit's guidelines, and any users who try to pressure women into posting more-revealing content will be permanently banned. Photo verification may be required for those who are posting original content, as the subreddit does not allow for the posting of others' content.
Closing in on 600,000 subscribers, PetiteGoneWild proves yet again that petite women are some of the favorites on Reddit.
Amateur – 574,922 Subscribers
Amateur has been going strong since October of 2008 and has gained a massive following since then. This NSFW subreddit allows for amateur adult content with one exception—solo male content. In order to post on this subreddit, users will either have to be female or be a couple. For those wishing to post here, verification is required. Other than that, anything legal goes. For those looking for wild amateur content, this subreddit may just be the right place for you. Because no professional adult content is allowed, you can be sure that you're getting only the best in amateur entertainment.
LegalTeens – 554,710 Subscribers
This popular subreddit rounds out the top ten and has amassed a large following because of its focus on barely legal teens. Focusing on 18+ girls who just hit the legal age. In order to be featured in this NSFW subreddit, girls must be verified when posting original content. All other images must come from websites where models are verifiably eighteen years of age or older.
New rules limit the number of posts in the subreddit to three per twenty-four hours, helping to declutter the thread and reduce spam. Another subreddit that started in 2008, LegalTeens is one of the site's longest-running in the NSFW category.
GirlsFinishingTheJob – 545,033 Subscribers
This NSFW subreddit has a very pointed purpose. Images, videos, and GIFS posted here all show one thing—a woman helping a man achieve his sexual release. Another NSFW fetish subreddit, users here enjoy the thought of male domination of women. A roleplaying subreddit of sorts, GirlsFinishingTheJob has proven to be incredibly popular.
The rules are simple—they only require that the content being posted depicts a woman "finishing the job" and that the content comes from a trusted source.
There is no set verification procedure in place for this subreddit, and it's common to see material reused from other, more-professional sources.
adorableporn – 539,781 Subscribers
Adorableporn has proven to be one of the most popular and fastest-growing NSFW subreddits on the site. With almost 550,000 followers since its creation in June of 2015, adorableporn depicts "adorable" women in pornographic content.
There are a number of guidelines users must meet if they wish to post content to this subreddit. Namely, the content must come from a pornographic production and feature a woman in an "adorable" pose. Only five posts are allowed for every twenty-four hour period, and discussions about each post are limited.
Already one of the top 15 subreddits for NSFW content, adorableporn looks to crack into the top ten within just a few short years.
AsiansGoneWild – 527,422 Subscribers
As you may be able to tell from the name, this subreddit focuses on Asian women. All content here must feature Asian women—and no guys are allowed unless they are accompanied by an Asian woman. Notably, content must not come from an outside source. Instead, it should feature real 18+ Asian Redditors who are looking to show off. All pictures must contain at least mild nudity, but more extreme pictures are welcomed and encouraged as well.
Unlike other NSFW subreddits, there is no required photo verification option, making it easier for women to post their pictures. That being said, the subreddit does encourage verification so that women who post can achieve better results and make better connections.
porninfifteenseconds – 496,163 Subscribers
This NSFW subreddit allows users to create fifteen-second montages of adult videos. These compact-sized videos have proven a popular way to condense some of the hottest scenes of each year into bite-sized portions. Popular among both males and females, this subreddit generally uses professionally-made adult videos to condense into the final fifteen-second products.
Expected to cross the 500,000 subscriber mark in the coming months or weeks, porninfifteenseconds is growing at a fast rate and could soon find its way moving up in the list of the most popular NSFW subreddits.
Rule34 – 495,630 Subscribers
Rule34 differs from all the other subreddits in the top fifteen in that it doesn't focus on real individuals. Instead, posts in this subreddit depict explicit animated images and videos.
The community has few rules regarding content—except that all depictions must appear to be the legal age. Because no real people are allowed, the subreddit instead chooses to filter out content based on how old the characters look.
The most popular subreddit of its kind, Rule34 features all kinds of NSFW animated images. From depictions of favorite cartoon characters to original artwork, Rule34 has the largest collection of explicit animated images on Reddit.
The Bottom Line
Reddit's tolerance of NSFW content has made it one of the leading social networking platforms available. As we have seen, several NSFW subreddits enjoy a massive following on the site. With new and fresh content posted every day in each of the top fifteen subreddits listed above, users are never without content.
Thankfully, all NSFW subreddits use strict policies to help make sure that the content uploaded is legal and appropriate to community guidelines. Additionally, photo verification processes can help prevent the spread of pictures from individuals who did not consent. If you're looking to check out some of the best NSFW subreddits, use the list above to help you narrow down your selection pool. Though it may be that you've heard of some of these before, it's likely the case that you will find one that suits your specific preferences.
With many NSFW subreddits open to both self-made and professional content, you can even participate in the fun, provided you meet the individual subreddit's requirements. A look at the top fifteen NSFW subreddits reveals a surprising trend in the tastes of men and women. Though there are several subreddits dedicated to just women posting, it's worth noting that they make up the majority of users in each NSFW subreddit. With the top four NSFW subreddits having over one million followers each, however, there's no doubt that individuals of all backgrounds have come to trust Reddit for their NSFW needs.
In an age where other social networking sites are increasingly cracking down on adult content—we're looking at you, Tumblr Porn—Reddit NSFW defies traditional norms with a thriving NSFW section. It remains to be seen just how much longer Reddit's NSFW section can stay afloat, but if the current user activity level is any indication, there's one thing that's clear: NSFW on Reddit isn't going anywhere any time soon. In fact, it's only going to continue to grow.