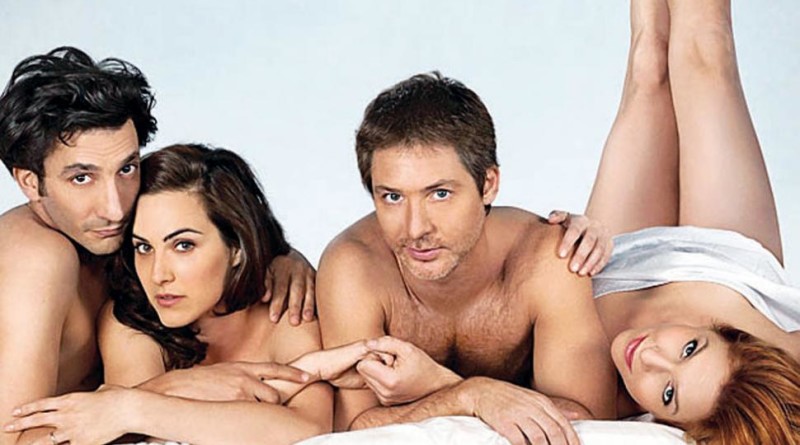 The swinger lifestyle has grown in popularity over the last few years, with an increasing number of couples participating. But despite this increase of interest in swapping sexual partners, there is still a lot of uncertainties around the available options for swingers, especially when it comes to selecting between soft swaps and full swaps.
Naturally, there are vital concerns swingers have to address before opting for either relationship. Such couples must determine their distinct views to what they consider appropriate for the swinging lifestyle they wish to adopt.
Some people might be interested in engaging in sexual relations with other people other than their partners. But some people might be put off by that thought.
One way to make swinging comfortable is to state the rules, particularly if you're hesitant to engage in ethical non-monogamy. Try to see which swinging suits both you and your partner.
Types of Swinging
There are two common types of swinging – soft swap and full swap (hard swap). Soft swap and full swap are probably the biggest swinging types, and it's always better for a couple who's interested in swinging, to know about them before getting involved. Learning about them will help couples to try swinging.
This term is used by people who are into the swinger lifestyle or partner swapping. They will perform all sexual activities in swinger play, but will not have penetrative sex. Soft swap has various restrictions.
For example, some people may just want to have sex in the same room as other people involved in swinging, while others may be open to the idea of just fondling, kissing, oral sex, and analingus with others.
Soft swap does away with most of the pressure of playing with a new person. Here, you know you can be naughty with another sexy couple, but at the end of the day, you'll reconnect with your partner.
You know from the start that you will get your partner back after enjoying some sexy play with other swingers. That knowledge can be important in preventing the uncertainty and anxiety that opening your sexual relationship to others brings.
Here, there are various sexual activities involved, including penetration. There may be some boundaries according to the preference of the couple, but this is what people generally think of when they think of full swinging.
You'll need more trust and security in a full swap because it can be difficult for a lot of people to allow their partner to have sex with another person; even more difficult if it happens in the same room you're in.
Swinging Terms
Having an idea about the various swinging terms can enable you to easily settle into the lifestyle. Some common swinging terms include:
Soft swap: No sexual penetration
Full swap: Involves sexual penetration
FFM: Having a threesome with a female, male, and another female. The ordering of the letters indicates who will play with each other
FMF: Means no bisexual female action, with the man between two females
MMF: This is a threesome involving male, male, and female. The ordering of letters mean the men will play with each other
MFM: A threesome involving a male, female, and male. The arrangement of the letters shows who will play with each other; the lady will be in the middle of the action
MFMF: This is a foursome with two swinger couples; this is also known as wife swapping