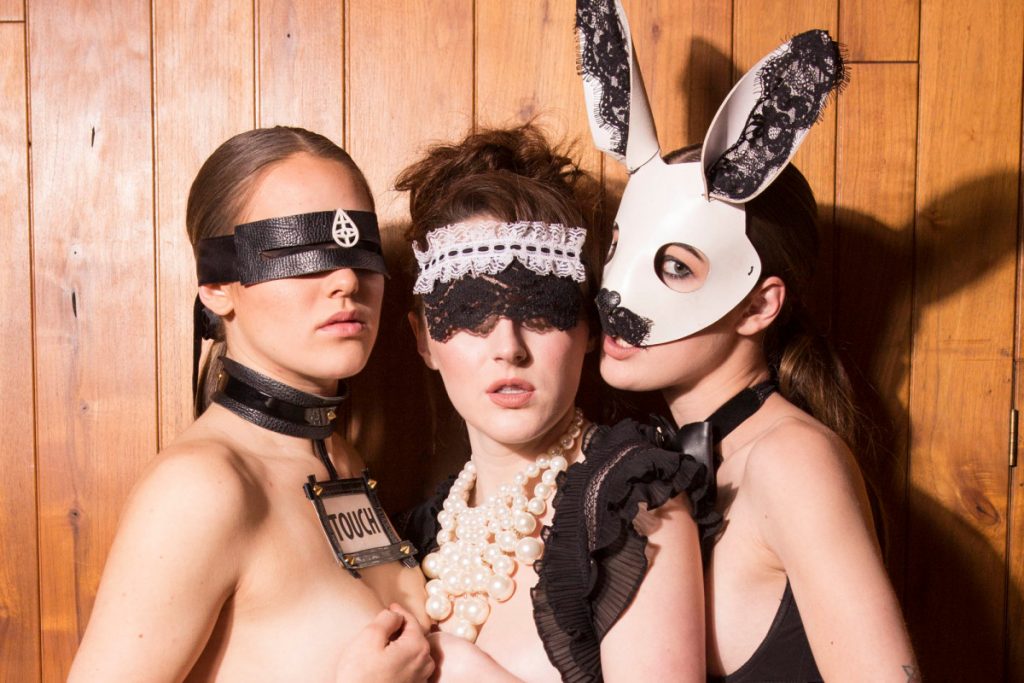 Sex clubs are places where swingers go to live out their wildest sexual fantasies. As the name indicates, people go to these clubs to have sex with other members and participate in organized sexual activities. You don't hear too much about sex clubs from the general public, even though they have their own websites and social status. Part of the reason for this is that they have special requirements for admittance, so only a select number of people are familiar with them.
You won't find just anybody going to these sex clubs like you would with a normal dance club. There is normally a hefty admittance fee to gain entry to these clubs. The price of the fee could range from $2,000 to $50,000+. A lot of celebrities and successful entrepreneurs attend these clubs because they have the money and recognition to do so. However, being a celebrity or entrepreneur is not a requirement. If you are simply well established, responsible, and have money, then there is no reason why you cannot gain entry too. If you're fortunate to do so, it will be an experience unlike any other you've ever had.
Below are the top 4 sex clubs for swingers throughout the world.
Snctm
Snctm has two club locations; New York and California. Private memberships are available to those people who qualify. There are several A-list members of this club, including Bill Maher, Angelina Jolie, Brad Pitt, and Gwyneth Paltrow. The club hosts masquerade events in the evening from 10 PM to 3 AM. This is where all the guests are required to wear masks, which enables them to take on a new persona. Men typically wear tuxedos and bowties while the women wear either sexy lingerie or evening gowns.
Snctm may be called a sex club, but they don't have sex parties. It's more along the lines of erotic theatre where sexy women are the majority and have all the power over everyone else. They will put on a show which tantalizes guests, especially the men who are not allowed to initiate any touching. Only the women can touch.
The masquerade parties are held on a monthly basis and up to 99 applicants are invited. It is much easier for women to be accepted. They just need to pass a couple of screening examinations. Men, on the other hand, must purchase their membership. The best membership costs as much as $50,000.
Killing Kittens
Killing Kittens is one of the best sex clubs in London, England. Its members are wealthy swingers who are not afraid to pay for a good time. This club is really an entire network of established people who believe in sexual liberation and fun, especially the women. The swinger parties of the club are not only held in London, but also in other cities throughout the United States, Canada, Europe, and Hong Kong. Because of its widespread popularity, it is one of the more famous sex clubs that does receive public attention.
The price of membership is rather reasonable for an elite sex club like this one. The most advanced membership is only about $1,997. This is the membership that will get you invited to their parties. All female applicants undergo a strict vetting process since they will be the new "kittens" of the club. There are currently more than 100,000 members. You can choose to sign up as a man, woman, or couple.
Les Chandelles
A sex club in Paris, France would have to be stylish, scandalous, and elegant all at the same time. Les Chandelles lives up to these qualifications and more. Its clientele is well-known celebrities and politicians, one of which was the former finance minister of France, Dominique Strauss Kahn. The dress requirements of the club represent both social status and attractiveness. But aside from all the fine china, chandeliers, and other classy decorations, there are erotic orgies that will give you the time of your life. Since all the members are vetted thoroughly, it makes these orgies completely safe. There is no worry about STDs or anything like that.
Members are required to be attractive for obvious reasons. Men must adhere to the dress code which requires them to wear a suit. Women are expected to wear heels on their feet and skirts on their bodies… until they are taken off of course.
Our Secret Spot
Australia has sex clubs too! In Sydney, Our Secret Spot is a sex club which lets swingers explore and embrace their own particular sexual fetishes. While other sex clubs might try to put on erotic performances and romanticize the sexual encounters, Our Secret Spot jumps right into the action. There is so much nudity, sex, and latex at their parties that you'll never be bored for a second.
The entry fee for membership is affordable for just about everybody. It only costs around $200 AUD for single women or couples. If you only want to attend a weekend party as a guest, you can pay an even smaller fee.
YOU MAY LIKE: