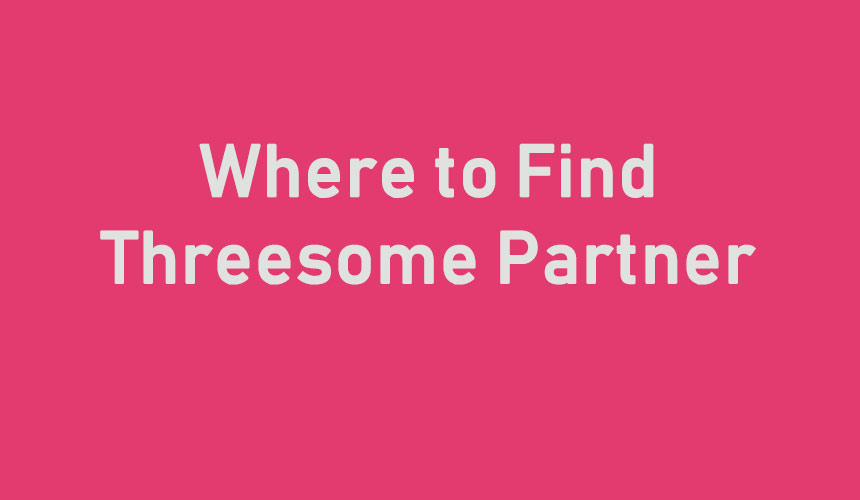 99% of all sexual fantasies include a threesome or multiple partner scenarios.  It's just a natural progression for those who enjoy sex.  In this case, you really can't have too much of something good.  Twice the number of female or male parts, which means each hand gets filled with something at all times.  Finding a third person to add to your sex life is not always easy, of course.  Luckily, there are more opportunities to hook up these days.  We've listed a few of the most successful methods.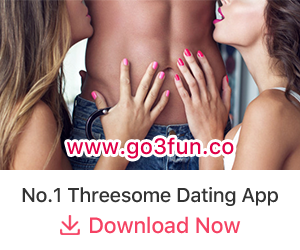 There are a number of convenient apps that you can download on your phone that can make hookups and perfect matches highly likely.  Try out 3nder, a threesome takes on Tinder, or just plug in your relationship status for couples seeking threesomes/polyamorous relationships on OKCupid.  We prefer apps over traditional dating methods because you can screen and filter out all incompatible partners.
Threesome Bars and Clubs
If you're someone who enjoys going out and having a few drinks regularly, then you might want to consider researching polyamorous-centric clubs and bars.  While threesome bars aren't really a thing, you can definitely find some that are suitable for couples looking to hook up.  Threesome clubs aren't guaranteed to get you a partner, either, but they do help speed up the process, as everyone there for the same reason.
Parties and Social Groups
Some of the most magical and spontaneous threesome meetings occur at parties.  Obviously, alcohol has an important role that comes into play here, but even just being out and having fun with like-minded people at a nice, big house is good motivation to experiment.  College house parties are model examples of how big social gatherings encourages sexual exploration and how threesome groups can exist happily.
Craigslist Personals
Updated: Craigslist Personals has gone. Here are some Craigslist Personals alternatives.
This method of finding a threesome partner is a bit outdated, but can still work if you are patient and submit your inquiry properly.  You want your listing to sound as human and interesting as possible, as there is a mountain of escort spam that visitors will be looking through.  Make your title fun and flirty, not just "Couple looking for a threesome."  Try to include a lot about yourselves in the description and make a reply phrase at the end of it for applicants to copy and paste in their subject line so that you can save yourself time going through spam and inattentive readers.