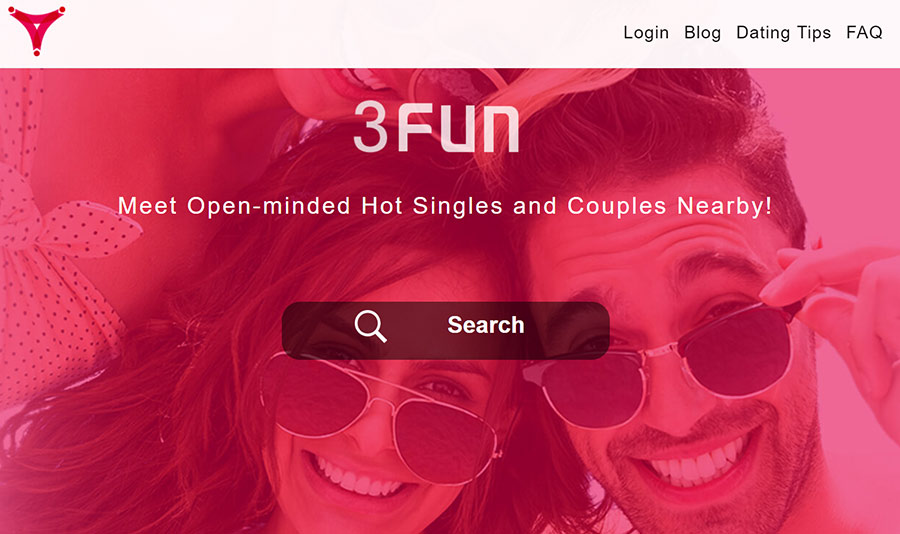 Threesome is fun if you are open about it. But with the traditional dating sites/apps, it could be quite a trouble finding people who would be into a threesome as it's something that not everyone would want from their relationship. but for those who do, there are apps to connect with like-minded people; dedicated threesome apps. There are tons of apps available on the market, but sadly, they aren't at par with the top general dating apps, except for one, and it's called 3fun.
As the protagonists of threesome fun, we looked into different threesome apps that were available to us for finding people who were into swinger and BDSM lifestyles. To make our decision about the best 3some app, we looked into different factors like app performance, features, pricing and user base and it wasn't tough for us to conclude 3Fun as the best one out of them.
Here are the few reasons why 3Fun is the best app for threesome lovers:
Gesture Photo Verification
It's hard to verify user profiles when there are thousands and millions of users. And profile picture verification is no more than a gimmick on other dating apps. 3Fun uses one-of-its-kind Gesture Photo Verification that ensures that only real profiles make it to their app. The fact that every user on 3Fun is a real person is the best part of this threesome app.
Privacy Protection
In the world of social media, there is no privacy. Socializing apps/websites don't let users have optimal privacy settings as it would reduce the communications between individuals. But 3Fun seems to have no interest in overcrowding its threesome app with the nuisance of the creepy users. It feels really safe to stay online on this app without getting intimidated. If you are uploading any private photos, they can only be viewed by your matches. But the best part is that you can even keep your entire profile discreet while communicating with your matches.
No Premium Accounts Required
There are no limitations on the number of profiles that you can view or the messages that you can send. 3Fun comes with premium features without any premium subscriptions. The app is 100% free to use which we totally love about it.
Quality Profiles
3Fun is loaded with users but even then, there are no low-quality profiles. Users know quite well how they have to set up their profiles and chat about threesome relationships or sex; something that we never witnessed with other apps that we used in the past for 3some.
The Lowdown
There are many threesome apps that you could try to find new matches, but if you want to find real people with a taste for threesome fun, then 3Fun is the best way to do it!
You can download 3Fun app from App Store or Google Play Store
YOU MAY LIKE: 
How to Convince Your Girlfriend/Wife to Agree to Have a Threesome?