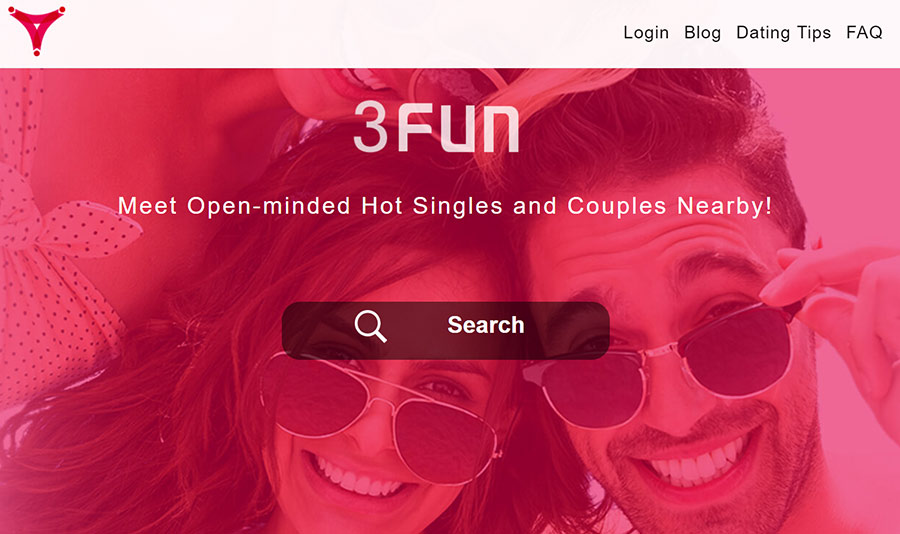 There are many dating apps available in the Apple Store. The problem is that most of them are designed for singles looking to have a casual fling with one other person. What about the people who want to have threesomes? Well, there is one app for threesomes which has grown in popularity rather quickly over the last couple of years. This app is called 3Fun and it is available for all iOS mobile devices.
3Fun works like a normal dating app where you can hook up with locals in your general area. The only difference is that you are hooking up with two other people instead of one. The 3Fun app makes it easy to find other swingers who are looking for threesome hookups. It is not like other threesome apps which have weak search tools and few members. What you're getting here is the quality search experience that you're looking for.
3Fun is like the equivalent of Tinder in the threesome dating world. It makes searching for threesomes a breeze because the developers are dedicated to providing a better user experience for its members. That is the true secret of their success and why their threesome dating app stands out amongst the rest.
Now you might be wondering about the quality of its members. After all, many dating apps (especially threesome apps) have a lot of bogus profiles from people who created fake accounts. However, you will find a lot more authentic member profiles on 3Fun. In fact, 65% of the 3Fun members have verified the personal photographs of themselves which they uploaded to their profiles. This means that you don't have to worry that you're not talking to the person whose picture you see.
3Fun lets you create a couple or single membership. If you're a single person looking for a threesome, then you would create a single membership and then search through the couple profiles. Alternatively, if you're a couple looking for a third extra person to spice up your love lives, then you would search the single profiles. Approximately 45% of all 3Fun memberships are couples, so it is pretty evenly matched between the two categories. This makes the odds pretty fair that you will be able to find a couple or single who is interested in a threesome hookup.
The best part is that chatting with other members is completely free. You don't have to upgrade or pay some special premium price to chat with other members. 3Fun believes in allowing members to connect with each other as conveniently and quickly as possible. This will only increase your chances of establishing a successful hookup. For this reason, people continue to flock to 3Fun in growing numbers.