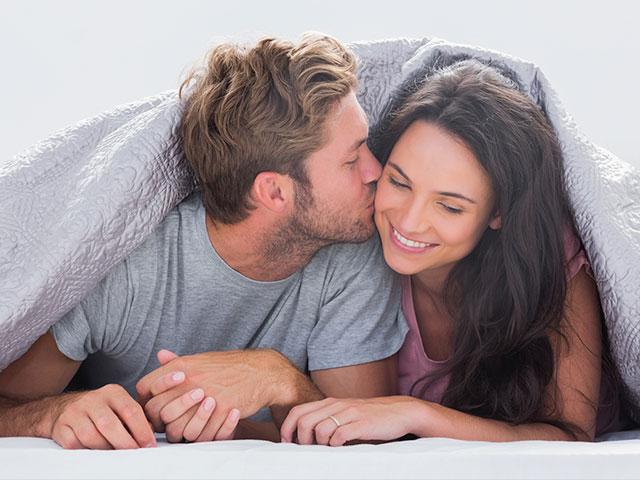 Marriage and sex – do they really go together? There are many old jokes that suggest that the sex ends the second you get married. This may be true for some unfortunate couples, but healthy sex life is one of the keys to a successful marriage. There's no benefit in neglecting each other's physical needs and urges. Many couples may even become more sexually driven, trying new things that they may have been too shy to attempt before tying the knot. One common"new" sexual activity is the oft-fantasized-about threesome. Whether it involves a friend, a stranger, an extra guy or an extra girl, it is becoming increasingly common for married couples to participate in these three-person romps. But why is it so popular?
Boredom
Let's face it, one of the things that holds many people back from getting married is the idea that this may be the last person they ever sleep with. It isn't that they aren't attracted to the other person, it's just that they aren't sure they want to sleep with the same person for the rest of their lives. The sex may still be great every time, but their mind may wander, and both individuals may experience periods of boredom when having sex with the same person over and over.
A threesome helps the couple to experience a new person together. In an agreed-upon, consensual threesome, nobody is being cheated on. This allows both partners to satiate their desire for new partners without hurting their loved one. Adding a third party can spice up a couple's sex life and even teach them new things about each other.
Progressive Attitudes
Over the past few decades, attitudes about sexuality have shifted quite drastically. Most younger couples have progressive views about gender norms, homosexuality, and sexual relationships in general. Whereas older generations may have seen threesomes as sinful and dirty, most young people don't see it that way. They may not all consider themselves to be genderfluid or homosexual, but they are far more open to new sexual experiences because the negative stigma is no longer there.
Accessibility
Threesomes have long been one of the most common sexual fantasies for both men and women. With the ease of communication and connection in today's world, it is far easier for people to connect with others who may share their fantasies. There are websites and apps that are dedicated to matching people up for such purposes.
Couples don't have to ruin friendships by awkwardly asking for a threesome that could potentially be rejected. They can find plenty of people online that are interested. People can remain anonymous until they meet, meaning that real names don't have to plastered all over the internet. The frequency of threesomes may be going up simply because they are easier to participate in and more people are putting themselves out there. The odds go up when you have a whole world of people to choose from, especially if both partners are interested.
YOU MAY LIKE:  
Will Threesome Ruin Your Relationship?
How to Convince Your Girlfriend/Wife to Agree to Have a Threesome?