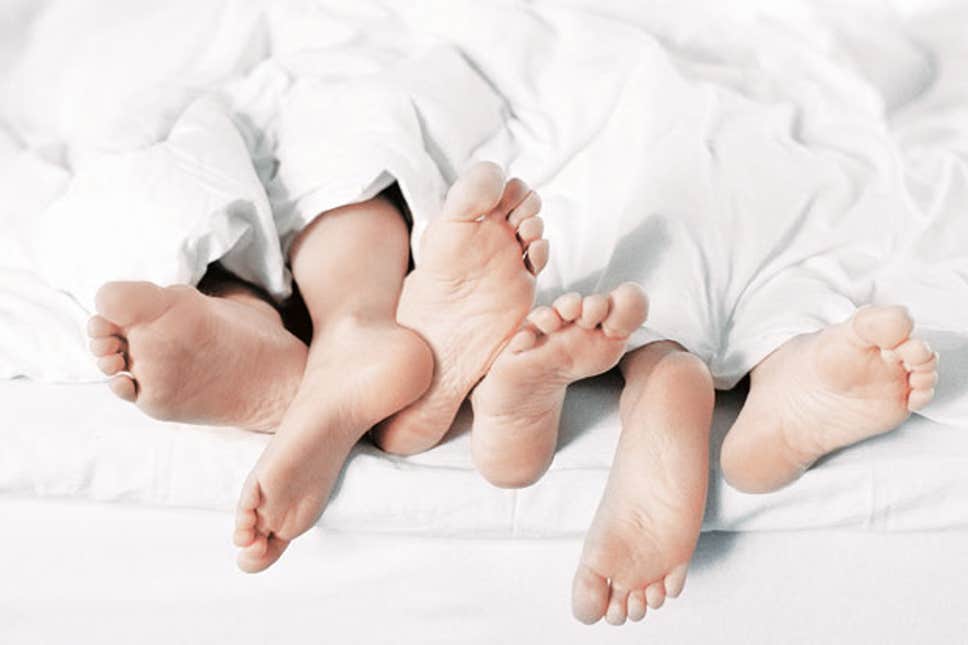 It's time to bring your fantasy to life.
You know what I'm talking about. If you've been looking for that ultimate three-way experience, now's the time to make that dream a reality.
But how? As you might expect, having a threesome is much different than normal sex. What if something goes wrong? What if you don't know what to do?
Luckily, that's why we're here. With this ultimate guide of the top five threesome tips, you can make sure that your first threesome is an unforgettable experience—in a good way, of course.
Let's dive in!
Know Your Partners
This step is very important. You only want to have sex with people if you are comfortable with them. More than likely, this means that you should know your partners and the dynamic they bring to the bedroom.
While it's certainly okay to go with that freaky couple you met on a hookup app, keep in mind that the real goal of your threesome is to have fun. If you don't think you'll be able to do that with people you hardly know, it's best to wait until you can have your fantasy with people you trust.
Don't Do it with Your Partner
I know what you're thinking—isn't it better if my threesome involves my partner?
The answer is no. Simply put, threesomes that involve your romantic interest are often less enjoyable. Why? Because you will likely end up jealous when your partner is pleasured by someone else (or pleasures someone else). On a related note, you may try to overcompensate for your partner's potential jealousy by leaving the other guy out as a third wheel.
This is an all-around disaster. For this reason, I highly recommend that your threesome partners are people you don't feel any romantic desire toward. Keep in mind, however, that the decision is ultimately up to you and what you are most comfortable with.
Decide on Your Group
Maybe you're straight. Maybe you're not.
No matter what the case, it's important that you decide the makeup of your threesome. Do you want MMF (male-male-female), MFF (male-female-female), or do you want completely homosexual options?
The makeup of your threesome is up to you. Just remember that you want to choose a dynamic that works for everyone. You don't want two members of your threesome who don't want to touch each other. Threesomes are better when the whole group is in on it, so keep this in mind when you decide on your group.
Share
Want to make someone feel really special?
Then share that person with the other member of your threesome. Take some time and devote it especially to that person. With two people intent on pleasuring them, your partner will be on cloud nine and will love returning the favor.
In general, however, you should make sure that your threesomes aren't too one-sided. You don't want two people having sex while another person just watches. This isn't only awkward, but it defeats the point of the threesome. For the most fun, you want to have everyone in on the action.
Know What You're Getting Into
There's nothing worse than being nervous during sex.
If you don't think you are ready for a threesome, remember that you can back out at any time. Yes, that means even if you're already in the room together. The goal of your threesome is to have an enjoyable sexual experience. If you don't think that's possible, don't force it.
If it helps, you can establish a set of rules for your group before you have sex. This will help everyone know expectations, and it will likely help the group feel better about the encounter as well.
One important rule you might (and should) impose is the use of protection. Even if one member of your group fails to use the proper protection, you could expose yourself to potential STI risks. For this reason, make sure that proper precautions are put in place before you have your sexual encounter.
The Bottom Line
By following the advice in this guide, you will be able to have the best threesome of your life. Don't worry if you're a little nervous at first. You might just find out that threesomes are your thing.
YOU MAY LIKE: